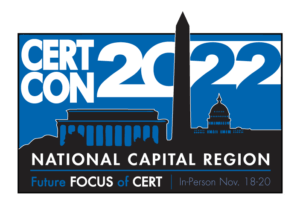 Thank you to everyone who came out to the CERTCON 2022 event held in Alexandria, VA.
CERTCON is open to everyone interested in emergency preparedness and response, including volunteers for Medical Reserve Corps, Red Cross, Team Rubicon, among others. We encourage anyone, a member of CERT or not, to attend the 2023 CERTCON.
Check out the CERTCON website and links to photos.