Seniors in the Shady Side, MD area are excited to finally get the call to come and receive their COVID-19 vaccination shot. With limited parking at the Lula Scott Head Start Center, many visitors need to park across the street. Walking across a busy two-lane road can be dangerous especially since some drivers do not always follow traffic signs including speed limits.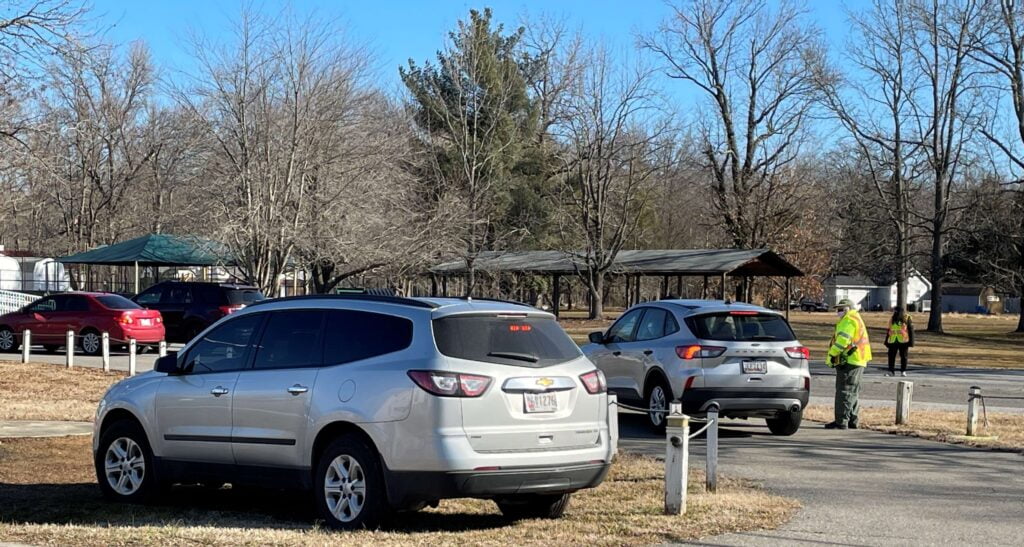 In steps volunteer members from the Anne Arundel – Annapolis Community Emergency Response Team (AAACERT). With no designated crosswalks and the need to park across the street seniors are thankful the AAACERT volunteers are there to stop traffic and provide them a safe time to cross. The AAACERT members are also there to help direct traffic within the small parking lot and provide extra support into the building, if needed.
Traffic control is just one of many community needs being filled by members of AAACERT. There are many ways you can help support AAACERT, perhaps consider a donation (see link below). Beyond donations, you can also join and learn the skills needed to help yourself, your family, and your community during an emergency.
https://www.aaacert.org/donate
https://aaacert.org/why-join/
For more information on COVID-19 vaccination including sites and how to sign up, please click this link to visit the Anne Arundel County Health Department.