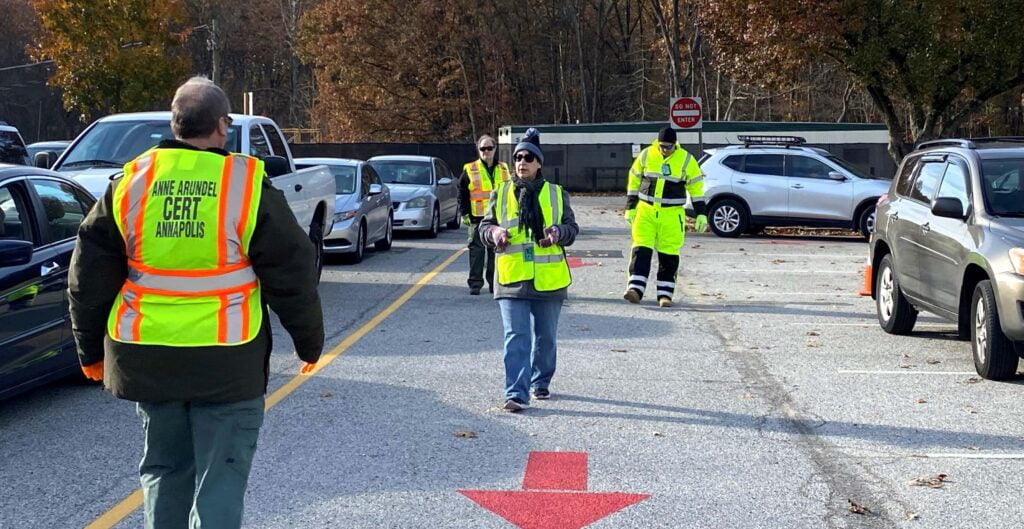 Volunteer members of AAACERT continues supporting food distributions around the county. Here, AAACERT helps to organize vehicles at Quarterfield Elementary a few days prior to Thanksgiving.
Traffic Control is just one of the many skills you can learn when you are a member of AAACERT. Click HERE to learn more and sign up for our next CERT Basic class.
Anne Arundel-Annapolis CERT is an all-volunteer non-profit. As volunteers, we rely on donations to continue our efforts. Please consider a donation so we can continue supporting communities around Anne Arundel County. It's easy to provide support through PayPal and/or by signing up for Amazon Smile.